AMC Shares Test Report and Result Sheet of YANMAR Power Tiller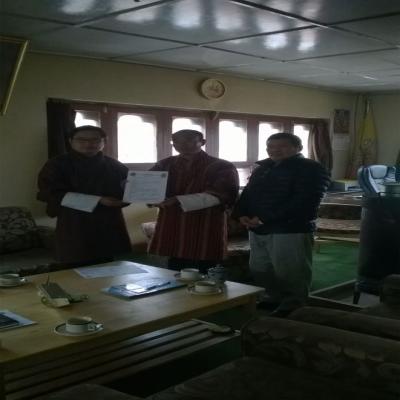 After fulfilling the standard and test code approved by BSB, the Program Director officially handed over/shared test report and result sheet of YANMAR Power Tiller to Chief Executive Officer (CEO), FMCL yesterday. It is mandatory of Agriculture Machinery Centre under AMC...
Read more...
---
Views: [ 93 ]
---
AMC displays its 11th Plan activities updates during Department of Agriculture's Technical Coordination Meeting at Mongar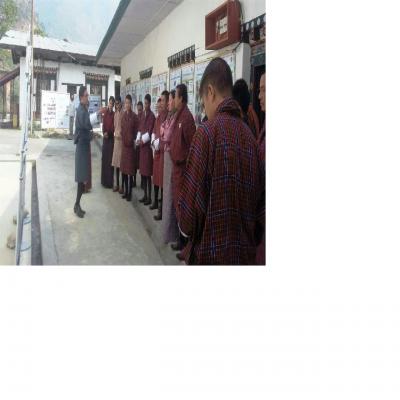 Agriculture Machinery Centre displayed its 11th plan activities updates through poster presentation to more than 30 participants which included Director, division chiefs, programme directors from central agencies and researchers within the Department of Agriculture at Limithang,Mongar...
Read more...
---
Views: [ 92 ]
---
ESP vacancy Re-announcement
The interested Bhutanese citizens may submit the application along with filled up RCSC employment form attached with security clearance, medical certificate and citizenship identity card on or before 28th Feb. 2018 Sl. No. Vacancies No....
Read more...
---
Views: [ 145 ]
---
Project Management Unit Meeting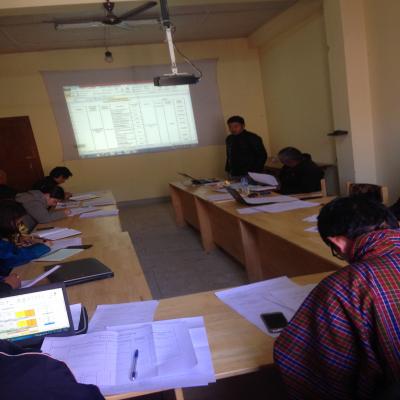 The 3rd Project Management Unit Meeting of the Strengthening Farm Mechanization Project Phase II (SFaMP2) of the Agriculture Machinery Centre (AMC), supported by the Japan International Cooperation Agency was conducted on date 31/01/2018. The project consists of four major...
Read more...
---
Views: [ 130 ]
---
Power Tiller Training Completed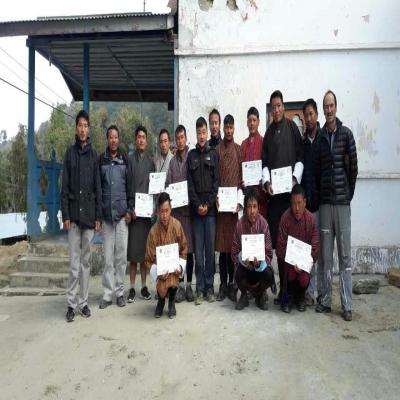 The total of 9 participants from eastern Dzongkhag successfully completed month long training on power tiller yesterday at Regional Agriculture Machinery Centre, Khangma. The main purpose of the training is to boost the economy and also to enhance farm mechanization in our country....
Read more...
---
Views: [ 142 ]
---