Appreciation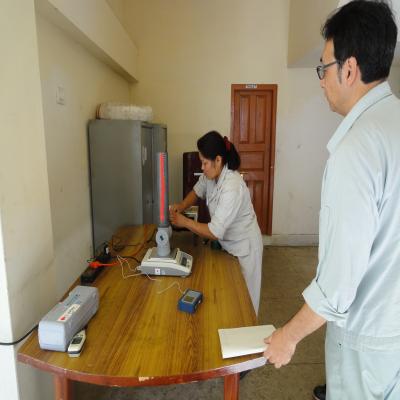 Posted on:24 Oct 2017
---
The Agriculture Machinery Centre would like to extend our heartfelt gratitude to Mr. Yasuyuki Hidaka, a short-term expert in the field of Agricultural Machine Research and Development Methods.
Mr. Hidaka had been in the country for a period of three weeks from 30th September 2017 to 21st October 2017. During his short stay in AMC, he had significantly contributed in making a design format and an experimental set up for the drying of cardamom and also a rearch proposal to rectify the silos for better storage system with his counterparts.
We sincerely thank him for exchanging his skills and knowledge to the AMC . We wish Mr. Hidaka good health and best wishes for his future endeavours.