IN-HOUSE DISCUSSION ON MONITORING AND EVALUATION OF GEWOG POWER TILLER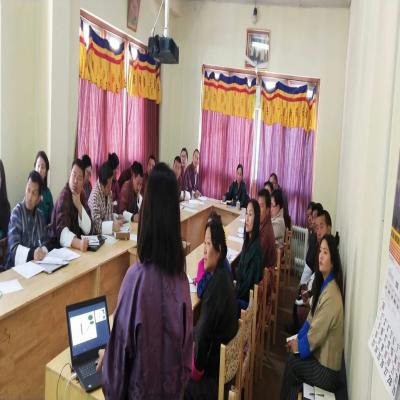 Posted on:25 Jan 2019
---
As per the directive of the Department of Agriculture the Agriculture Machinery Centre conducted survey on monitoring and evaluation of geowg power tillers in month of November and December 2018. The objectives of the survey is to ascertain the overall impact of such hiring service model, ascertain the pertinent issues in the implementation of this programme which shall be further mitigated and improved and finally to record the physical inventory of the machines.
To present the report the in house discussion was conducted yesterday at AMC conference hall. During the discussion monitoring & evaluation team from AMC presented the survey report and floor thoroughly discussed on issues and its way forward for improvement of gewog power tiller hiring system which is jointly handled by FMCL and gewog extension officers at present.
The Director, Department of Agriculture chaired the meeting along with chief engineer, DoA, Farm Mechanization Specialist, AMC, Offtg. Chiefs, Program Directors, Offtg. CEO, FMCL, ADoA, Paro, extension officers from Paro, Thimphu and Haa and relevant staff from FMCL and AMC.